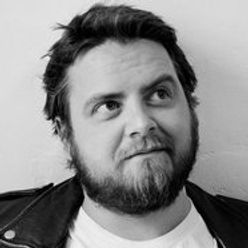 Jamie Bradley
Bass & Vocals
Jamie Bradley is a talented musician, singer, and actor often appearing on stage (or playing in the pit band) at the Seacoast Rep theater in Portsmouth, NH.  He has appeared in several commercials and films projects including performing the pivotal role of Gunni in the 2021 horror film "Honeydew" starring alongside Steven Spielberg's son, Sawyer.  But wait, there's more! Jamie has some serious songwriting chops and has performed his original songs as a solo acoustic performer and in the "Jamie Bradley Band".  His brand of acoustic folk rock has been described as "from the depressing to the insane, the inane to the mundane".  Lucky for Fling - Jamie joined in 2022 after answering a Facebook post which began . . . "Four overly-sensitive nerds seek a fifth overly-sensitive nerd to play bass in FLING."  He is a perfect fit!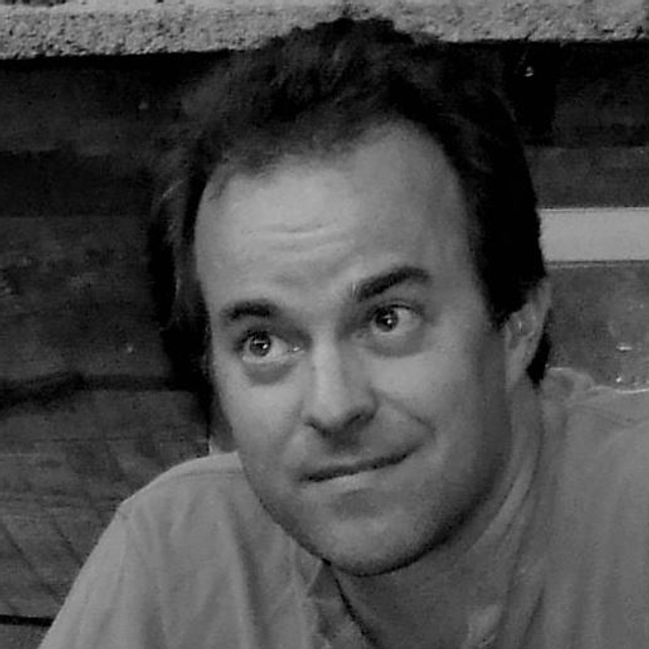 Aaron Abbott
Keyboards & Vocals
Aaron Abbott began his musical journey in 1986 by forming edgy, post-new wave instrumental studio band "Trusken Fahrenheit" with Randy Hall.  After being passive aggressively advised by a newly acquired college friend (Russ Miles) that "his tracks all sounded like an After School Special theme song for a show where kids collect bottles to fund a neighborhood puppet show", Abbott accepted his fate and began his life-long collaboration with Miles.   "The Urge" formed, played some epic college parties, and then dispersed after graduation.   As the years flew by, Abbott dabbled in solo songwriting whilst building a successful career in chemical engineering or factories or something like that.  But, sensing a great void in his life, he rejoined Miles in 2003 to write and record "Burn Earth Burn".  Two years later, Abbott found himself flung into Fling and has been passive aggressively participating ever since. He now often lives in New England, sometimes attends rehearsals, and always keeps an eagle eye on the horizon.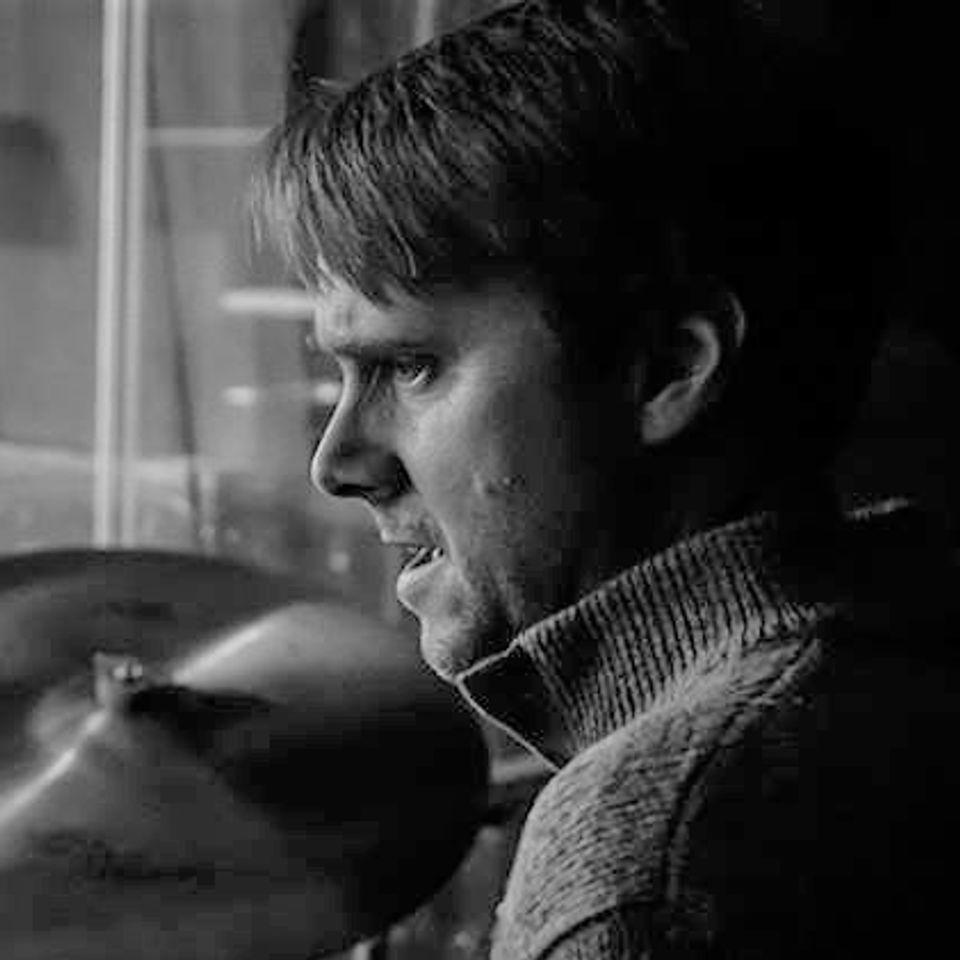 Dave Hamilton
Drums & Vocals
Dave Hamilton started playing drums as a young lad in central Connecticut and has grown into being one of the most sought-after drummers in New Hampshire.   In college he played with regional favorites "Go Figure" and later toured with "The Hypnotic Clambake".  After a stint in Austin, Texas he moved back East and made New Hampshire his home base.  Since then, he has played in too many bands to mention, but ask him about it and he will mention them all to you in detail.   Eventually, thanks to a Mommy and Me yoga class, he entered the orbit of Russ Miles and sat in with Fling for a jam session.  The rest is history.     Now, among his many musical interests and outlets, Dave currently holds down the beat for both Fling and the fantastic Bitter Pill Band (featuring local legend Billy Butler).   Despite his polyamorous multi-band commitments, Dave still finds time to play drums in the pit for local musical theater productions and share his experiences as a working musician on the popular weekly podcast Gig Gab.  In addition to drumming duties in Fling, Dave also acts as the band's live sound guru and studio mastering wizard.  Dave doesn't sleep!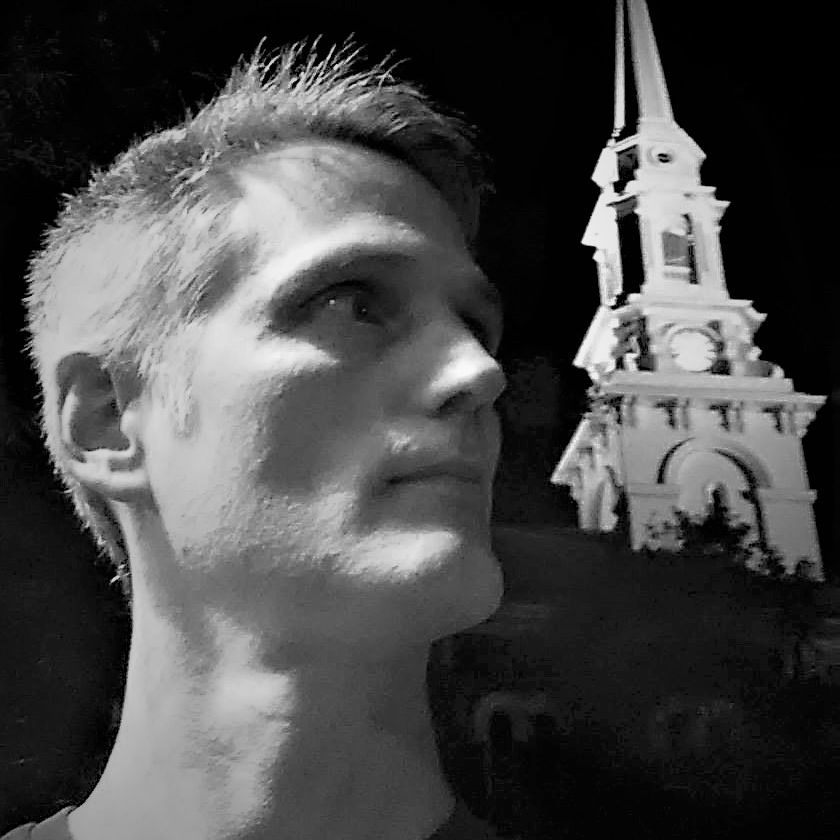 Russ Miles
Rhythm Guitar, Keyboard & Vocals
Russ Miles burst on to the New Hampshire music scene in the mid 1980's after six months of guitar lessons at Rochester's Strings and Things.  In 1984, while at Spaulding High School, he formed the post-punk band "Atomic Soldier" which gained local college radio airplay with their song "Too Much Too Lose" which was co-written by Russ and the legendary Craig Chick.  As a student at UNH, Russ formed several bands, most notably "Salamadam" (with Tim Spooner - now of "The Church Ladies") and "The Urge" (with Aaron Abbott - now of Fling).  Upon graduation in 1990, Russ focused on corporate day jobs and raising a family before eventually returning to music. In 2004, "Miles & Abbott" recorded and released a sci-fi rock musical called "Burn Earth Burn" featuring Russ' much more talented wife, Linette.  Shortly after this release, Miles & Abbott co-founded Fling.  Currently Russ plays guitar, minimal keyboards, and sometimes sings in Fling.  He also acts as mixing engineer on Fling's original music and produces Fling's eclectic videos.